Featured Clients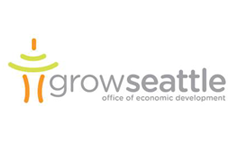 Economic Development Commission, City of Seattle
The inaugural year of the Seattle Economic Development Commission.
learn more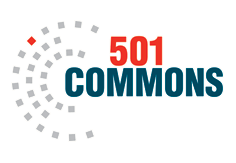 Springboard, 501 Commons
Capacity building program with consultation and cohort learning for small and mid-size cultural organizations.
learn more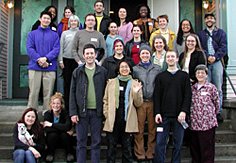 Artist Trust EDGE and Native Creative
Professional development programs for individual artists to strengthen relevant skills and advance opportunities.
learn more
4Culture
Aligning structures, roles and communication of the board and advisory committees following transition to a Public Development Authority structure. learn more
Langston Hughes Performing Arts Center Citizen Task Force, Seattle Parks and Recreation
Seattle Parks and Recreation requested that a Citizen Task Force consider how to best sustain Langston Hughes Performing Arts Center as a vital asset to the greater Seattle area community. AdvisArts worked with the Task Force to complete its investigation and report, which was undertaken with the support of the Paul G. Allen Family Foundation. The Task Force included individuals with expertise in the performing arts, community development, funding and management, and reflecting the African American community who recommended changes to the existing business and management model in the context of programs, services, and business practices at comparable organizations in the region and beyond. Recommendations and proposed actions for effective program delivery to a diverse community were developed by the Task Force including management of the facility, governance, funding and staffing.
Langston Hughes Performing Arts Center
Native Alaska Arts Marketing Handbook, Alaska State Council on the Arts
The Alaska State Council on the Arts is committed to improving opportunities for Alaska Native artists to produce their traditional arts, and to receive recognition and financial support for that work. We worked with arts and cultural leaders to develop and publish Alaska Native Arts Marketing: A Handbook for Expanding Audiences and Markets for Your Art, with support from the National Endowment for the Arts. This publication, distributed by the Alaska State Council on the Arts, includes information on standard business practices for artists, worksheets for developing individual materials, and resources of particular relevance to Native and Alaska artists and has been translated into Russian.
Alaska State Council on the Arts
CREATION Project, Central District Forum for Arts and Ideas, Seattle
The Central District Forum for Arts and Ideas inspires new thoughts and challenges assumptions about African-American culture through programming such as speakers, performances, and youth programs. In 2006 and 2007, AdvisArts worked with CD Forum staff on a plan and inaugural year evaluation for a program providing professional development to emerging African-American performing artists who are based in Seattle and in the formative stages of their careers. The CREATION Project, supported by the NEA, provides professional skills development workshops and training, peer-to-peer learning, and financial and technical support for the development of new work for presentation in a spring showcase.
Central District Forum for Arts and Ideas
images | Grow Seattle promotional, Economic Development Commission, City of Seattle | Artist Trust: Artist Trust EDGE Program | 4Culture Offices © 2009